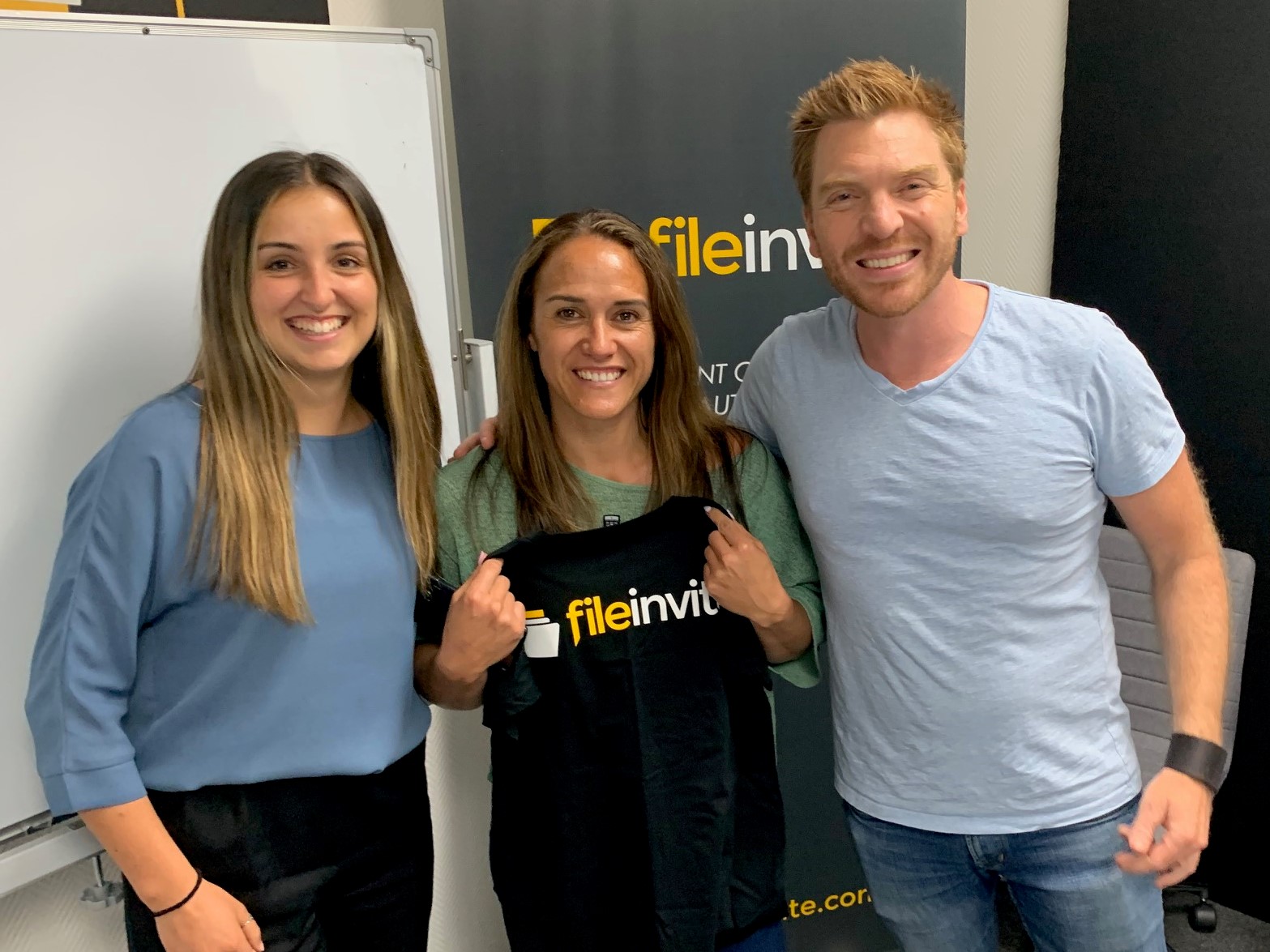 Client
FileInvite
JOYN Assignments
25*
Industry
Technology (SaaS)
Average Cost per Hire
$5,031*
*as at November 2020
Last week JOYN paid a visit to FileInvite to meet with VP of Operations Ky Hacker and Operations Coordinator Catherine Fromont. We also had JOYN Consultant Amanda McLeod with us to catch up with a few of the staff she has recruited for them in recent years. Amanda is a specialist IT Recruiter and has helped FileInvite recruit Designers, Developers, Engineers, Testers and Salespeople.
Turns out she also recruited both Ky and Catherine too, so little wonder she walked away with a T-Shirt like a real member of their team! Thanks to Ky for answering the below as a case study for JOYN:
Tell us about FileInvite
FileInvite is a venture-funded high-growth software-as-a-service company. We make it easy for businesses to get client information by creating secure portals for document collection, enabling digital signatures and setting up online forms in seconds. Our platform helps to accelerate the application and onboarding process, shortening sales cycles, and improving customer experience.
How has JOYN helped FileInvite?
We have more than doubled the size of our team in the last 12 months, and JOYN has been a key partner in helping us find and secure the talent that we need. JOYN acts as our on-demand internal recruiter. They write and post job ads, screen and shortlist candidates, setup interviews, and run background checks, etc. — essentially everything that an in-house recruiter would do.
What do you like about the JOYN model?
Hiring ebbs and flows in volume which makes it inefficient to have an internal recruiter. Some months we may have five roles open, while other months we may only have one. JOYN's model allows us to easily scale up and down based on our current recruitment needs. Their time-and-materials model also means that our cost per hire is around 70% cheaper than if we used an external recruiter — when you are hiring at the rate we are, this makes a huge difference!
What's next for FileInvite?
We are working to make FileInvite the default platform for getting client information, globally. We will be continuing to grow the business and the product, and we will continue to need great people to help us achieve that. World domination, here we come!
If you would like to learn more about how JOYN works or engage with us to help support your own recruitment strategy, please get in touch with one of the team.