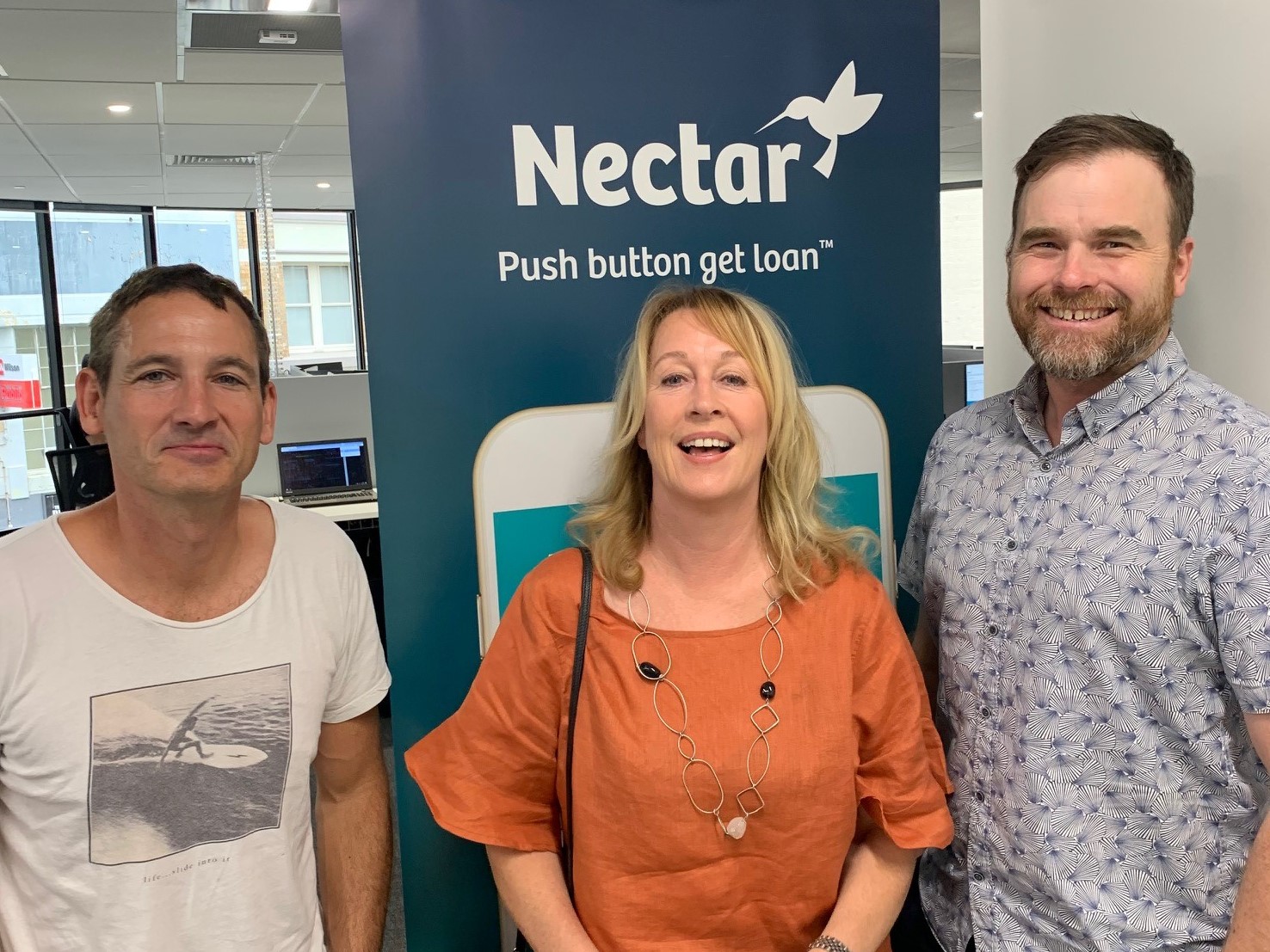 Client
Nectar
JOYN Assignments
22*
Industry
FinTech
Average Cost per Hire
$2,752*
*as at December 2020
Last week JOYN caught up with the guys at Nectar, one of New Zealand's fastest-growing FinTech businesses, to check out their new Auckland offices. JOYN has helped recruit every staff member, bar one, since they started up and at last they now have some room to keep on growing in 2021 too!
We had JOYN Consultant Jane Sears with us to catch up with founder CEO Symon and Head of Lending Operations Chris. Jane is one of several JOYN Consultants engaged by Nectar over the years and specialises in finding them amazing finance, operations and administrative team members.
Nectar were kind enough to share their thoughts and feedback on JOYN for other similar businesses considering looking for a Smarter Way to Recruit:
Tell us about Nectar
Nectar is built by a team of passionate New Zealanders. Quite simply, our mission is to provide the simplest, fastest and most transparent way for Kiwis to get a loan.

We are a digital lending company – 100% online. Our real-time credit decision technology allows us to provide an interactive flexible loan offer in as little as 7 minutes on a customer's mobile phone – 24/7. This lowers our costs and these cost savings are passed on to our borrowers via low establishment fees and competitive interest rates.
How has JOYN helped Nectar?
JOYN has helped us fill numerous roles such as customer service, underwriting, IT, collections or accounting. To date every placement has been great.
What do you like about the JOYN model?
That we are able to access a pool of highly qualified, proven recruitment professionals, that we know we can rely on to act as an ambassador for Nectar. Over the last 4 years we have used a number of different recruiters depending on the role and have always had great results. Partnering with JOYN has allowed Nectar to focus on our technology and operations, eliminating the need for our leadership team to be bogged down with writing adverts and screening CVs. With JOYN we are able to give a brief and then not be involved until there is a shortlist of professionally-screened, qualified candidates.
What's next for Nectar?
World Domination… well not really, but we do want to be the NZ leader when it comes to FinTech and have every intention to be a household name by the end of 2021 – if people think about online/digital lending they should think Nectar – Push button. Get loan!
If you would like to learn more about how JOYN works or engage with us to help support your own recruitment strategy, please get in touch with one of the team.