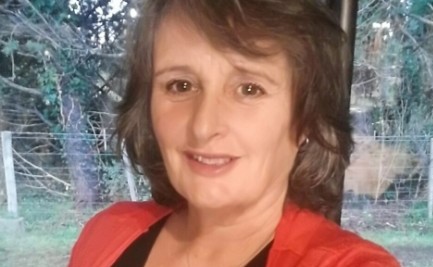 Did you know that JOYN delivers HR Consultancy services too? Although most of our 50+ JOYN Consultants are recruitment specialists, we have a growing number of exceptionally talented and experienced HR practitioners who also enjoy the variety and challenge of delivering their HR expertise to the JOYN client base.
Phyllis is one of our more senior, and longer-serving, HR Consultants who joined us in 2018 and is an absolute rock of assurance and certainty around all people-related matters, particularly when employment relationships get a bit problematic. Phyllis recently received feedback from a relieved client telling us that;
Hello Phyllis , I just wanted to touch base after our last few weeks of events dealing with X.

It was a really difficult time and we all struggled a bit. I have had a bit to do with HR in the past when I worked at Tait Electronics but hadn't realised how much the laws had changed. I came to the conclusion that a little bit of knowledge can be a dangerous thing!

Thank you so much for your help, your calm manner and professionalism made the process much easier. It wasn't a very nice situation but it was great to meet you.
Whilst HR is often maligned as being the ambulance at the bottom of the cliff, we also have many forward-thinking clients who engage our HR experts for proactive people strategies like Executive Coaching, Policy Creation, Employment Branding, Culture & Wellbeing and Workforce Planning. With an increasing demand for people with these skills, we thought it time to ask Phyllis about her journey towards working with JOYN…
Firstly, tell us about your HR journey.
I was uncertain about how it might be to move from internal roles to a consulting role when I first responded to a JOYN advertisement 3 years ago. From the first meeting, I felt valued for my experience with the confidence expressed that my combination of management and HR experience would be beneficial for JOYN clients.
What is the most rewarding part of the work you do and why?
The most rewarding part of providing HR support to a range of small to medium sized businesses is the value they place on this support. Growing a positive team culture, getting the best out of people and managing the challenges that come up create opportunities and risks for the business.
There are so many positives in this work; Seeing people develop through regular coaching, seeing businesses thrive through changing a recruitment strategy.
What are you currently working on with JOYN?
My current portfolio is varied and keeps my professional development current. The work includes coaching team leaders, managers and business owners. It also includes supporting businesses with queries about agreements, payroll or leave entitlements. There is also preparation of agreements / policies, discipline processes and restructures.
How does working as a JOYN Consultant fit into your life?
Working as a JOYN consultant gives me great flexibility in how I structure my days and weeks. Living on a half acre where we grow our own food and keep hens, the quiet days are an opportunity to enjoy outside activities on our land or hiking in the local bush.
What do you believe is important for employers to consider when hiring in the current market?
Employers need to be aware that due diligence in recruitment prevents dealing with problems later.

Working with JOYN
JOYN is a freelance worker platform designed specifically for Recruitment and HR professionals. We combine technological smarts with human expertise to enable businesses to make better hires at less than half the usual cost.
If you'd like to learn more about building up your own portfolio of varied and interesting recruitment or HR gigs, please get in touch here.