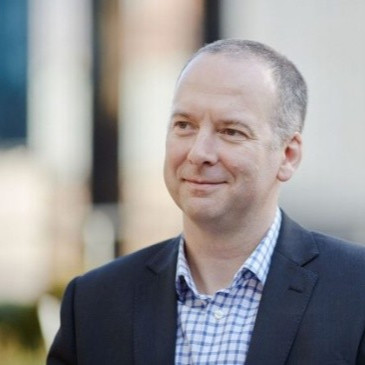 Next up in our series of JOYN Consultant profiles, we talk to Kristian (Kris) Morgan, who works out of the Canterbury region. Since joining up with JOYN in 2018 Kris has become an absolute star Consultant, a go-to for many of our more senior roles based in the South Island, and increasingly for roles located further afield too.
Where many recruiters give a shudder when you ask them to recruit a tricky, hard-to-fill, role in IT or Engineering, Kris rolls up his sleeves and relishes the challenge. He is one of JOYN's best Consultants for really getting inside a client brief and working out creative ways of sourcing the right kind of talent required.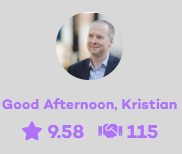 Kris is also one of our more prolific Consultants with a loyal following of clients asking for him by name when looking to re-engage, as clearly evidenced by his current stats with JOYN – a commendable average client rating of 9.58 out of 10 from a whopping 115 completed assignments.
We asked Kris about his journey that brought him to JOYN…
Firstly, tell us about your recruitment journey.
My interest in recruitment was sparked in the run up to the GFC when good people were difficult to attract. As an internal hiring manager, I recruited sales, marketing and graphic design candidates and I now also focus on 'hard skills' roles in engineering, finance and IT.
What is the most rewarding part of the work you do and why?
Shoulder tapping and working directly with candidates on hard to fill roles is really rewarding work. Candidate shortages in some areas means this recruitment approach is often far more productive than advertising.
What are you currently working on with JOYN?
Civil, mechanical and electrical engineering, IT consulting, software engineering, production management and construction management roles.
How does working as a JOYN Consultant fit into your life?
Contracting through JOYN offers good work / life balance but also freedom to approach each project differently. The variety is excellent.
Some projects are stright forward recruitment but some include market research, workforce planning, HR advisory and post placement support work.
Every client is different and JOYN provides a platform to tailor delivery in each case.
What do you believe is important for employers to consider when hiring in the current market?
A recruitment strategy that includes multiple sourcing methods is needed in this market. The best candidates probably aren't looking at job ads and reaching them requires good planning and a careful approach.
The media may be focusing on rising incomes but candidates are more sophisticated: trust in employer brand, career growth, culture and non monetary benefits often secure the best people.

Working with JOYN
JOYN is a freelance worker platform designed specifically for Recruitment and HR professionals. We combine technological smarts with human expertise to enable businesses to make better hires at less than half the usual cost.
If you'd like to learn more about building up your own portfolio of varied and interesting recruitment or HR gigs, please get in touch here.