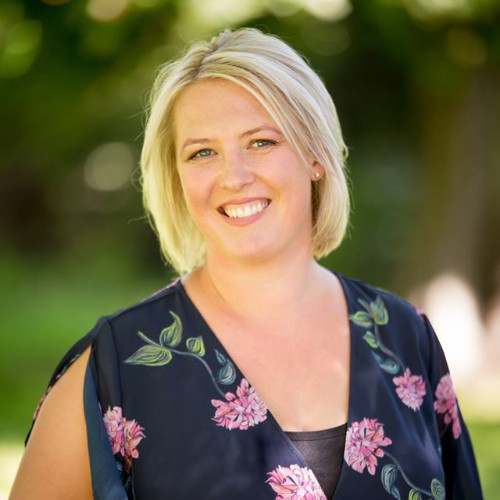 Over the last couple of years we have been profiling some of our different Recruitment and HR Consultants, revealing the human expertise behind the JOYN tech smarts, and this time it's finally time we heard from one of our busiest and most versatile team members, Katie Eleftheriou.
Katie is quite a rarity in the JOYN community, with her work as a consultant being her very first role in recruitment. Most JOYN consultants come from extensive careers on the agency or in-house sides (or both!). However, Katie's experience in banking and brilliant people skills made her a natural and a firm favourite with many clients, leading to lots of repeat work.
Katie embodies everything that JOYN is about, embracing the gig economy in myriad ways, juggling a busy recruitment portfolio alongside work as a marriage celebrant and also occasional stints as a DJ on the North Canterbury local radio station Compass FM.
We recently checked in with Katie to hear about her story and experience working with JOYN.
Firstly, tell us about your recruitment journey.
I moved to JOYN from the banking sector where I was a People Manager and had a lot of experience with onboarding new team members. I wanted flexibility in my career, to work from home, but to still contribute to forming strong cultures in businesses I work with.
What is the most rewarding part of the work you do and why?
Helping my clients to develop a positive culture and robust teams through recruiting candidates who will contribute in a diverse way.
What are you currently working on with JOYN?
I work in many industries, which keeps my work interesting. Today I have been working with people who work with Sheetmetal, graphic designers, administrators and salespeople.
How does working as a JOYN Consultant fit into your life?
I have the flexibility to spend time with my kids at home while they grow up, and I can use my skills to add value to businesses throughout the country from my home office. I can go to the gym, walk the dog, or get dinner sorted, and I work the hours that suit me.
What do you believe is important for employers to consider when hiring in the current market?
The recruitment process is a touchpoint for potential customers, so make sure it is handled in a professional and timely manner. Retention of good staff is key in the current market. Candidates value security and flexibility in their roles.

Working with JOYN
JOYN is a freelance worker platform designed specifically for Recruitment and HR professionals. We combine technological smarts with human expertise to enable businesses to make better hires at less than half the usual cost. Deliver your recruitment or HR expertise to a range of interesting clients and earn great hourly rates with truly flexible working. You can utilise our cutting-edge tools and technologies to do your best work.
Please get in touch here if you'd like to learn more about building up your portfolio of varied and interesting recruitment or HR gigs.