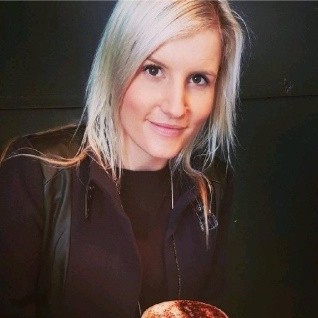 Next up in our series of JOYN Consultant profiles, we talk to Melissa (Mel) Budd. Mel only started working with us at JOYN earlier on this year but incredibly has already racked up over 80 completed assignments. Despite this prodigious work rate, Mel is an absolute stickler for quality in every recruitment interaction she undertakes, whether with client or candidate. As such she often receives glowing feedback and, despite completing so many roles so quickly, has managed to maintain an average rating of over 9/10.
With a broad experience across the engineering and construction sectors, alongside contact and operations centre management, Mel has the ability to understand and meet the expectations of the hiring manager, as well as the ability to create comprehensive recruitment campaigns to seek out the most suited candidates. With project experience both in the private and public sector across New Zealand Mel also has a wide network to call upon to ensure the best results.
Mel's devotion to client and candidate experience has made her a popular Consultant with many JOYN clients and she is consistently in high demand and working to capacity. If you have been lucky enough to have Mel on your side as your recruiter, you will know what we are talking about, and she is a model professional that any aspiring new JOYN Consultant should look to emulate.
We asked Mel about her journey that brought her to JOYN…
Firstly, tell us about your recruitment journey.
Eight years in recruitment, across two national businesses, specialising in the manufacturing and construction industries. Most recently I ran a national contract for electronic monitoring services on behalf of the Department of Corrections.
What is the most rewarding part of the work you do and why?
Matching great people with the companies I represent. Seeing the positive impact that the people we have introduced have on our clients' businesses is what makes me smile.
What are you currently working on with JOYN?
Leading recruitment activities for a large Australasian essential services provider. They have over 180 locations across Australia and New Zealand, so I'm a busy bee.
How does working as a JOYN Consultant fit into your life?
Very well. I enjoy the balance between consulting with JOYN, running my own business and enjoying day to day life with my family.
What do you believe is important for employers to consider when hiring in the current market?
Act quickly and realise that you are under the candidate microscope throughout the recruitment process. A good experience can mean securing the best talent.

Working with JOYN
JOYN is a freelance worker platform designed specifically for Recruitment and HR professionals. We combine technological smarts with human expertise to enable businesses to make better hires at less than half the usual cost.
If you'd like to learn more about building up your own portfolio of varied and interesting recruitment or HR gigs, please get in touch here.